Radiology and Diagnostic Imaging Services

Our Services
• Routine X-ray
• CT or CAT Scans
• Mammography and Breast Ultrasound
• General Ultrasound
• OB Ultrasound
• Vascular Ultrasound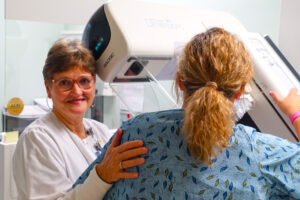 Mammography
At Grove Hill Memorial Hospital, we provide Mammography and Breast Ultrasound services Tuesday through Thursday from 8 a.m. until 5 p.m.

Our Mammography technologists are accredited through the American College of Radiology. Additionally, our Mammography program is audited on an annual basis through the Mammography Quality Standards Act under the authority of the FDA. This quality-based audit ensures that we are providing our patients with Mammography services that either meet or exceed industry requirements.

Phyllis Barnes is our Mammography technologist with more than 40 years of experience in Diagnostic Radiography. Phyllis is well-known in the community and highly respected for the quality of care that she provides to our patients.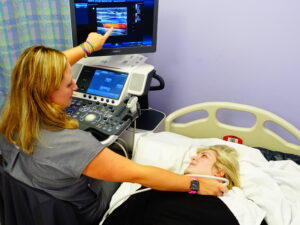 Ultrasonography
In recent years, the use of Diagnostic Ultrasound in the Radiology department has greatly increased. Unlike other services in Radiology, Ultrasound uses sound waves to produce a diagnostic image without the use of potentially harmful radiation. Ultrasound is particularly helpful in the evaluation of obstetrics and is considered the Gold Standard for prenatal evaluation.

We provide Ultrasound services Monday through Friday from 8 a.m. until 5 p.m.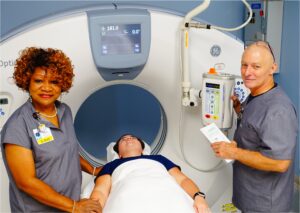 CT
Computed Tomography is most often simply referred to as CT. This type of diagnostic imaging procedure is considered a specialized procedure with very broad applications. CT can be used to provide clinicians with diagnostic images that other radiology modalities are incapable of producing. CT is an essential service for the management of patients in our emergency department, as well as a key tool for our inpatient and outpatient providers.

We provide Emergency Department and Inpatient CT services 24 hours a day and Outpatient services from 7 a.m. until 5 p.m. Monday through Friday. Our Imaging Technologists at Grove Hill Memorial Hospital have decades of experience with providing excellent service and care to our community.